Tanimura & Antle Soon to Surpass 4,000 COVID-19 Vaccinations to Employees
SALINAS, CA. (March 25th, 2021) – More committed than ever to ensuring a safe work environment for its employee-owners, industry leader Tanimura & Antle is proud to share that by April, over 4,000  employees will have received the COVID-19 vaccine throughout its operating locations in California, Arizona and Tennessee.  Working in coordination with organizations such as the Grower Shipper Association of Salinas, the National Guard, Ventura Public Health, the Visiting Nurses Association (VNA) and other public health groups, Tanimura & Antle employees are receiving the vaccine in ever-increasing numbers.  The Company is making vaccinations a priority – procuring vaccinations for all employees interested in receiving the vaccination.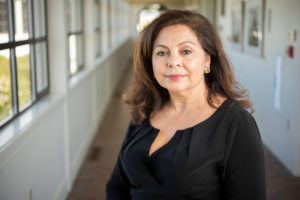 "We are not only advocating that our current employees get vaccinated before the end of our winter growing season, but we are encouraging employees who will be returning from layoff in our other growing regions as well," said Carmen Ponce, Vice President of General Counsel of Labor.  "The entire company and upper management team are incredibly proud and thankful for the members of our dedicated Human Resources Department for undertaking the huge endeavor to vaccinate our workforce.  This has entailed a great deal of personal outreach, education and myth busting, in addition to much coordination, planning, and logistical support with our terrific health care and association partners."
The vaccinations were prioritized for those 75 and older, then those 65 and older, and finally opened up to all employees working in agriculture.  With support from the Visiting Nurses Association (VNA), the Company is hosting five on-site vaccination clinics through the next week at their headquarters in Spreckels, California.  The Company vaccinated 375 employees at its first vaccination clinic this past Saturday, March 20th. 
"As of the end of this week, all Tanimura & Antle employees have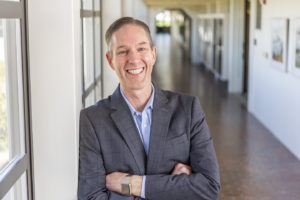 been given an opportunity to receive or be scheduled for a vaccination and that is a great feeling, knowing that a safety net has been cast for all willing to receive it," Kerry Varney, Chief Administrative Office (CAO) of Tanimura & Antle.  "We are truly grateful for our employees' contributions during this challenging year and we are incredibly thankful that we can offer this opportunity to them."
While the Company has always held great pride in protecting and improving the lives of its workforce, the success of Tanimura & Antle stems directly from the collective effort of its employee-owners.  The Company provides options for full medical benefits, a 401(k) retirement plan with employer matching, seasonal bonuses, paid vacation, paid sick leave, competitive wages.  In 2016, the Company built employee housing, now named Spreckels Crossing, to provide employees with a safe, clean and affordable place to live.  Today, Tanimura & Antle is proud to include their employees as business partners in their Employee Stock Ownership Program (ESOP), which allows employees to be part owners of the Company. 
In addition to providing the COVID-19 vaccine free of cost to employees, Tanimura & Antle was an early adopter of numerous safe guards to protect employees at the start of the pandemic.  Visit www.covid.taproduce.com for a full overview of guidelines the Company has implemented throughout the pandemic.