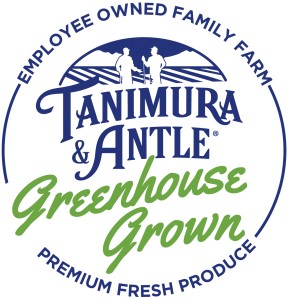 Tanimura & Antle's Greenhouse Grown lettuces are perfect for people who care about flavor, health and the environment. Grown year-round in Livingston, TN, our innovative facility, industry-leading practices and environmentally friendly approach provides the freshest, cleanest, most irresistible products that you and your family will enjoy time and time again.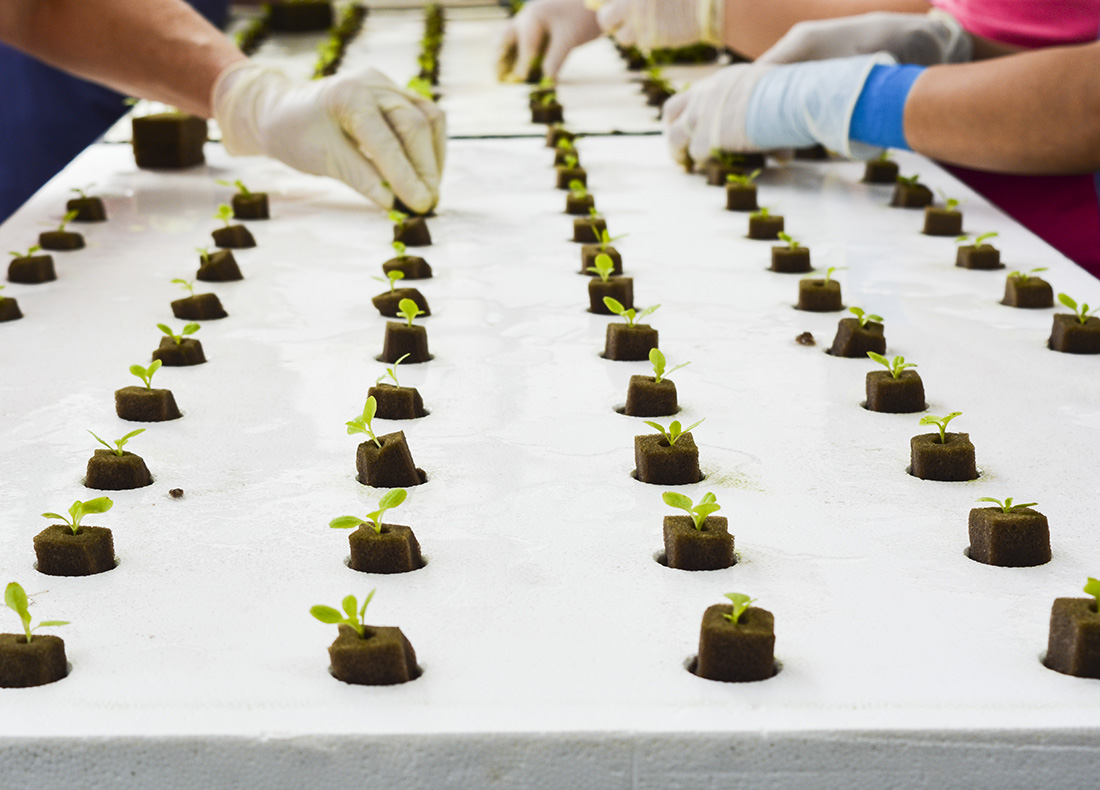 Fresh, Innovative & Sustainable
Leveraging Tanimura & Antle's nearly 100 years of farming innovation and experience, greenhouse growing combines the art of farming with crop science. Our pioneering facility uses natural energy, less land and 90% less water than open field farming to provide you with fresh, flavorful, locally grown leafy greens, all year long.
Our seeds are germinated in plugs of soil and grown on rafts floating on pools of water inside of a controlled environment. To help our greenhouse grown lettuce grow flavorful and healthy, our grower experts ensure the plants receive the perfect balance of nutrients, vitamins, minerals, LED light and temperature.  
We take the responsibilities of growing and providing access to premium, healthy fresh produce seriously. As a proud employee-owned farming operation, with a deep commitment to caring for others and the environment, we strive to provide our community with the very best.  It's a big responsibility, but we're up for the challenge.  
We pack our greenhouse grown products in 100% recyclable packaging and reduce our carbon footprint by using natural energy and less water with less food miles.  Located in Livingston, Tennessee, our facility provides numerous jobs per year in the community and thousands of boxes of healthy produce to local communities.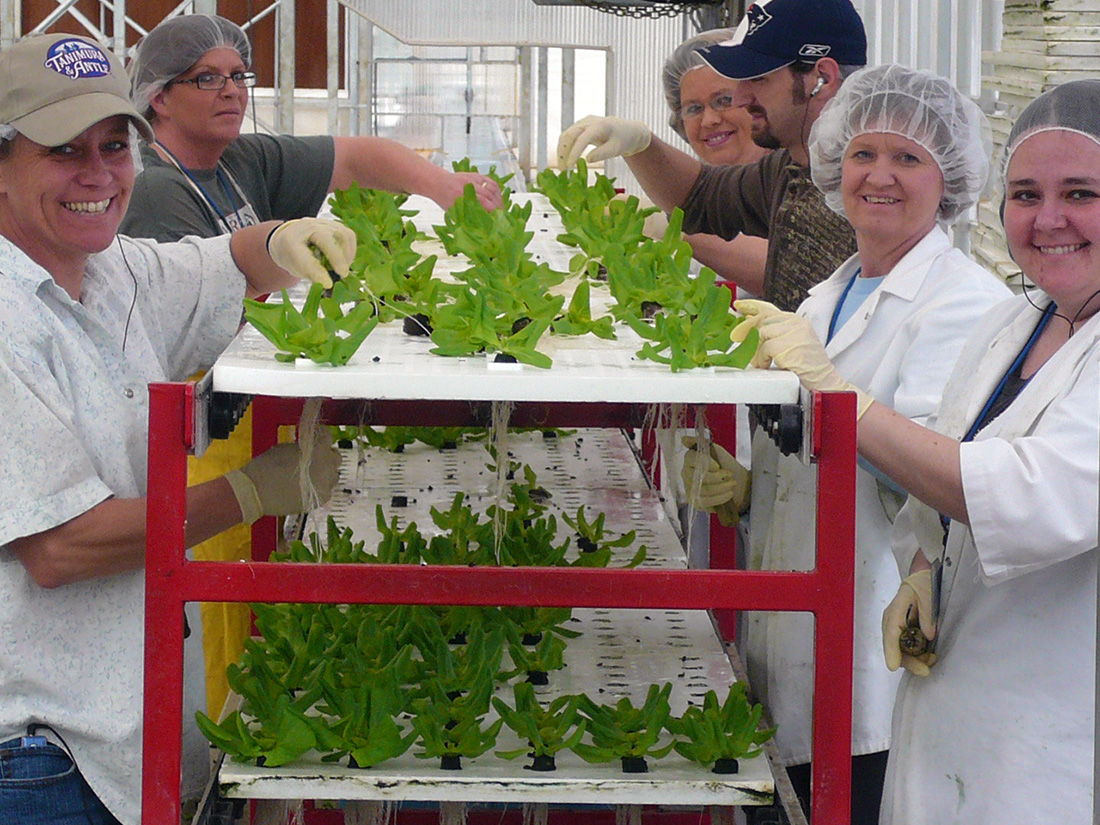 Flavorful, Healthy & Versatile
Our family of greenhouse grown lettuces are packed full of flavor and nutrients. Regardless of your menu choices, there is a Greenhouse Grown lettuce that can serve a leading or supporting role in creating tasty, healthy snacks and meals.