We keep the Earth and our communities in mind at every stage of growing and shipping our premium fresh produce. We will never stop innovating to operate our farms more efficiently and to ensure the ability to solve industry-wide issues, decrease inputs and provide our premium fresh produce to our communities, customers and consumers nationwide.
By committing to innovation, we are committing to creating a more sustainable future for our employees, customers and the world. To us, sustainability and innovation go hand in hand.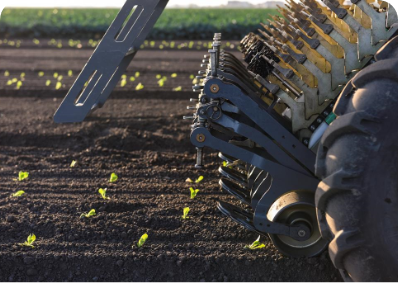 We use PlantTape, an automated transplanting system, to ensure a high-quality product. When products are transplanted, they spend less time in the field and require less water. We also leverage Autothinning machines to determine (through a combination of cameras and algorithms) which plants in a field are the strongest. The machine removes the weakest plants by applying a high dose of fertilizer. Automation allows us to leverage our hard-working employee owners in other areas of production where they are most needed and creates surety of supply for our company.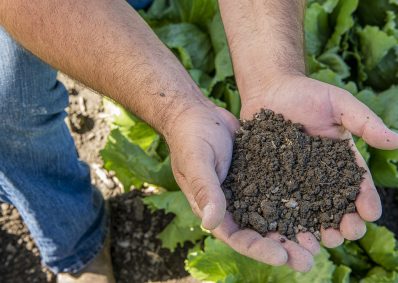 We continually care for the land by leveling our fields to ensure proper water usage, and by rotating crops to keep pests at bay and the soil full of essential nutrients. During off seasons, we plant cover crops to help build up organic matter and reduce nitrogen leaching in the soil. While working and tilling the soil to prepare for future crops, we utilize GPS-guided tractors for lower fuel usage, passes and soil compaction, and an overall reduced carbon footprint. Leftover crops are tilled back into the soil to further build up soil health and structure.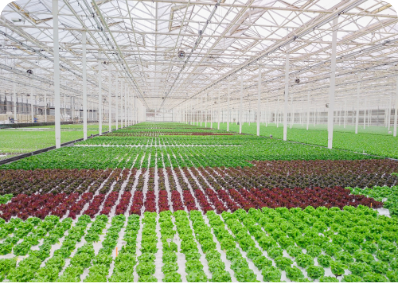 Greenhouse growing significantly furthers our commitment to sustainability. This method of farming uses natural energy, less land and 90% less water than open field farming. Nutrients, vitamins, minerals and the greenhouse temperature are all controlled so we can optimize the growth of the plants. We are able to produce more per acre in a greenhouse than an open field, letting us deliver products faster and closer to our consumers.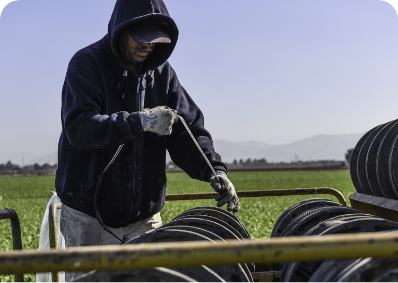 We recognize that water is a precious resource and an essential component of growing fresh produce. We use drip tape irrigation as much as possible for targeted water application and conservation, and regularly level the ground to ensure water is equally distributed to all crops. We invest in and maintain efficient, safe wells and water technology systems to ensure we have a sustainable water supply for our crops.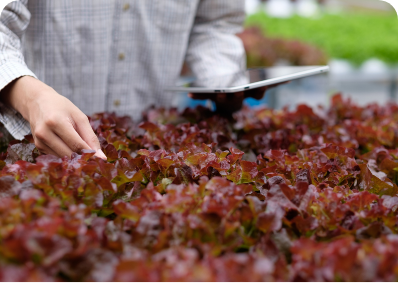 We continue to modernize our workflows to use less paper and improve automation, in order to decrease our carbon footprint and provide better, faster service to our customers. Safety and transparency are a top priority. Using automated capture technologies, in addition to blockchains such as IBM Food Trust, we are able to provide full traceability of our produce. Big data lives on the farm through continued analysis of inputs, plant health, growth rates and water usage. We use that data to help us maximize the effectiveness of our operations.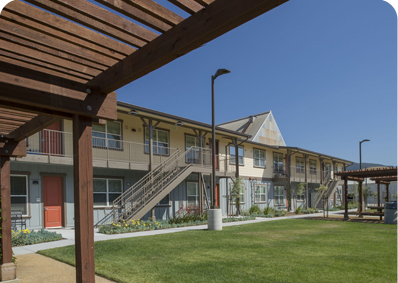 We have replaced the lighting at multiple company locations with high efficiency lighting and motion sensors, leading to a 46% average reduction in energy use. Our Spreckels Crossing employee housing facility was built with energy saving LED lighting, reducing our energy consumption by 75%.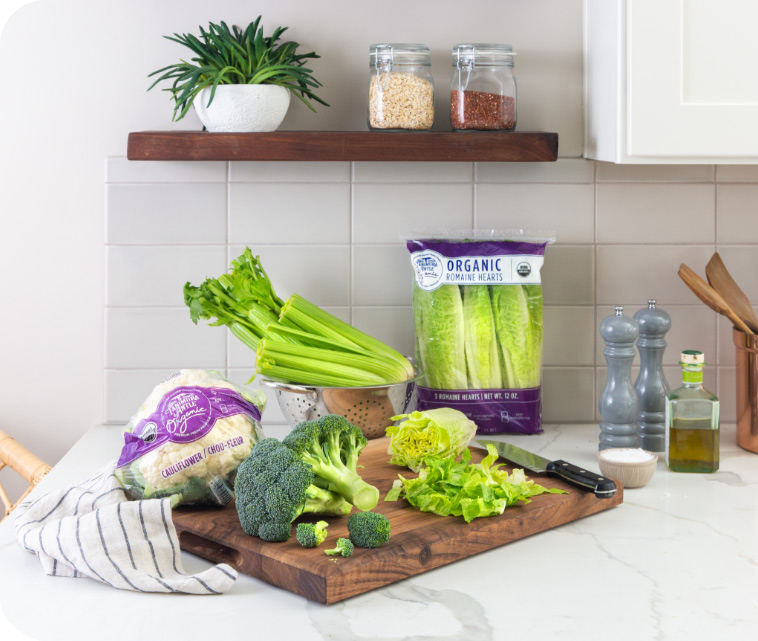 Packaging and Recyclability
We design all of our packaging to use the least amount of material necessary to ensure performance and integrity. All of our packaging is recyclable, resulting in lower greenhouse gas emissions, lower water consumption, less solid waste and lower energy demand.
Our cartons are Sustainable Forest Certified and contain up to 35% recycled materials.
Our reusable plastic crates (RPCs) result in:
31% lower greenhouse gas emissions
65% lower water consumption
85% less solid waste
34% lower energy demand
Our rental pallets are reused and recycled, resulting in:
250 less tons of solid water
200 less tons of CO2 gases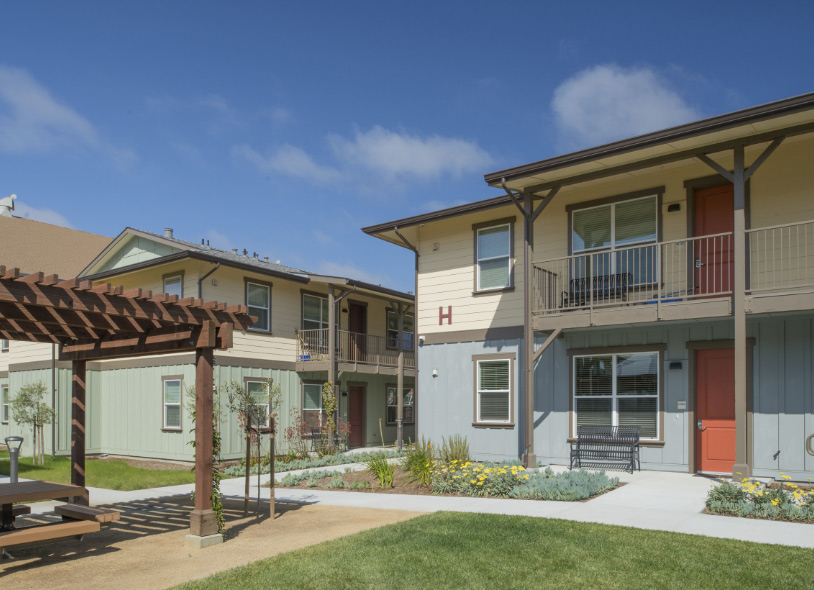 Spreckels Crossing
Employee Housing
We are committed to innovation companywide, including when it comes to securing a domestic labor source for our California operations and improving the lives of our employees. We were the first in the industry to build employee housing — a project that was privately funded by the company and built in less than six months to address a critical housing crisis in Monterey County.
Learn More About
Our Growing Methods
See our How We Grow and Food Safety pages for more info on how we provide top-quality produce.