Tanimura & Antle Honors Steve Bassi with Inaugural Demeter Award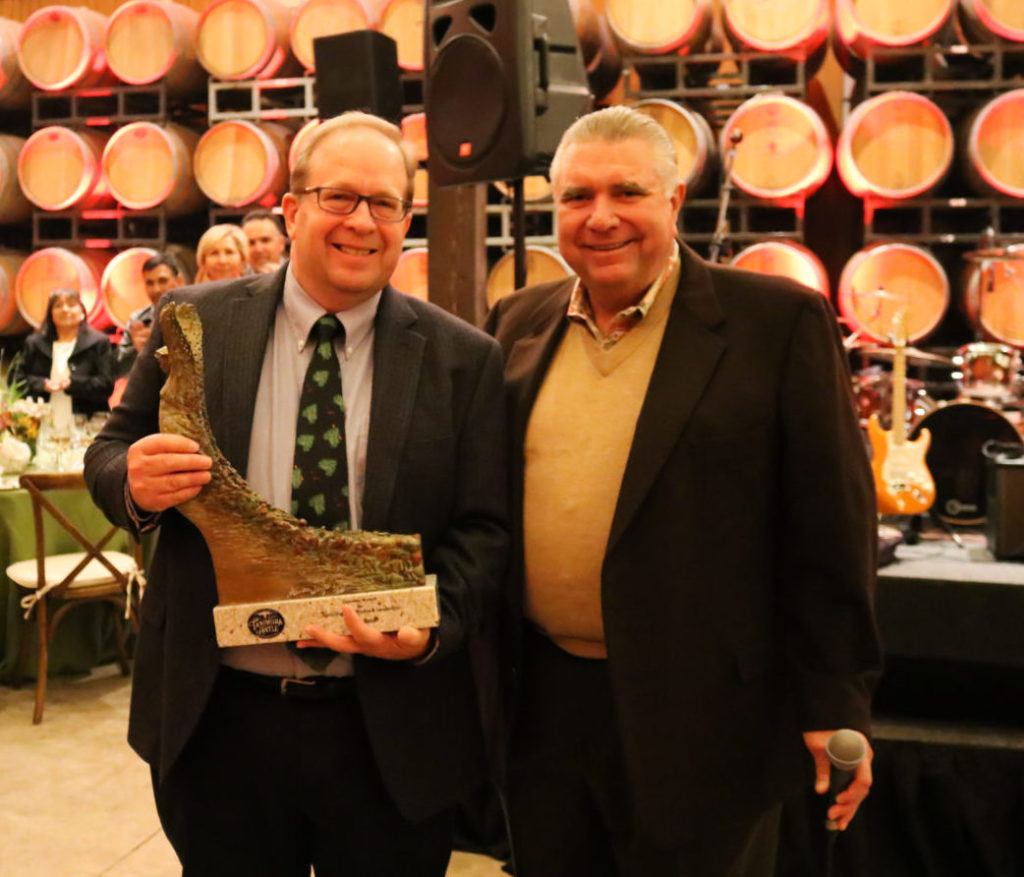 Salinas, Ca. (December 12, 2017) – Tanimura & Antle awarded its Chief Ag Officer, Steve Bassi with the inaugural Demeter Award on Friday, December 8th for his commitment to the well-being of Tanimura & Antle and its employees, growers, customers and vendors, his unfaltering loyalty, dedication and mentorship for the betterment of all.
In conjunction with launching its employee stock ownership plan (ESOP) earlier this year, and the celebration of its 35th anniversary this past November, the Demeter Award for Agricultural Excellence and Leadership is meant to be "celebratory, everlasting and self-renewing," said Rick Antle, CEO of Tanimura & Antle. The everlasting bronze statute depicts Demeter, the Goddess of Agriculture, "with her arms outstretched to the heavens, symbolizing the circular shape of the world; the continuous cycle of the seasons and the shape of a plow. A closer view of the statute shows a plow tilling uncultivated earth and as the soil passes along its blade it changes from barren soil to that with roots and then plants and finally fruit, the life of a plant," explained Mr. Antle in his speech.
"Our award winner is best described as having 'The Mind of a Scientist and the Soul of a Farmer'," said Mr. Antle of Steve Bassi. Employed by Tanimura & Antle for the past 31 years, Steve has played multiple roles within the company and has become the go-to guy for what is happening on the farm.
"It is truly a great honor," said Mr. Bassi. "I am extremely proud of the Company, Accomplishments, Team, Grower and Farmland Base that has been built over the years," he said in his acceptance speech. "I now know what my true purpose is: To provide continuing leadership and pass along all the philosophy, advise, guidance, lessons and mentoring that I was fortunate enough to receive from yourself (Rick Antle), Bob (Antle) & George (Tanimura) as well as the Tanimura Brothers.