Tanimura & Antle Hires Sheridan Silver as Vice President of Supply Chain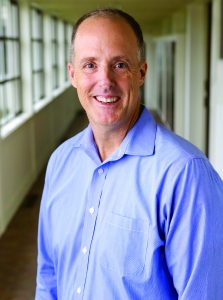 SALINAS, Ca. (January 11, 2023) – Today, Tanimura & Antle announced that Sheridan Silver has joined their innovative leadership team as Vice President of Supply Chain. Silver joins the
 legacy grower shipper with over 20 years of procurement, purchasing and supply chain experience with a variety of packaged goods and food companies. In his new role as Vice President of Supply Chain, Silver will utilize his expertise to bring additional insight and strategy to oversee the Company's procurement department as well as facilities.
"We're all thrilled to welcome Sheridan to our upper management team at Tanimura & Antle and to the Company as a whole," said Nick Sgheiza, Chief Operations Officer (COO). "As our industry becomes more and more competitive, continually seeking efficiencies, cost savings and innovative solutions is a non-negotiable for Tanimura & Antle to remain the leading industry grower-shipper. Sheridan's experience paired with our already talented team of employee owners will be a game changer, ensuring success in our supply chain, 365 days a year."
Silver most recently served as Director of Direct Materials for Florida Crystals (ASR Group), a packaged sugar company; where he was responsible for strategically procuring multimillion dollar spend annually in packaging, ingredients, pallets and more for both companies as a shared resource. Prior to Florida Crystals, Silver spent over a decade at Mann Packing, now a division of Del Monte Produce. Starting as a Purchasing Manager, he was later promoted to Director of Supply Chain and then General Manager, where he oversaw the overall fresh cut vegetable production and shipping facility in Salinas, CA. Other prior experience includes roles at Sabroso Company and Front Line Strategic Management Consulting, where Silver worked on a wide variety of consulting projects for clients in the food and packaged goods industry.
"I'm very excited to return to the produce industry and join a great employee and family owned business like Tanimura & Antle. The company has a long history of providing an excellent supply chain from harvest all the way to the customer," said Silver. "The goal is to build on this tradition and to continue to provide an overall supply chain customers can count on year round."
Silver graduated from California Polytechnic State University, San Luis Obispo, with a Bachelor of Science in Business Administration and a minor in Psychology. In addition to being a seasoned supply chain veteran, Silver graduated from the United Fresh Executive Leadership Development Program in 2014 and is a graduate of the United Fresh Leadership Program, Class 17.