Tanimura & Antle Hires Nora Cortez as Chief Human Resource Officer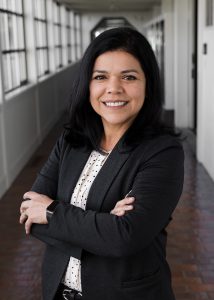 SALINAS, Ca. (April 24th, 2023) – Tanimura & Antle is pleased to announce that Nora Cortez has joined the Company as Chief Human Resource Officer. Cortez brings over 20 years of experience in human resources, talent management, and compliance, having most recently served as the Vice President of Human Resources at Dole Fresh Vegetables.
"We are thrilled to welcome Nora to the Tanimura & Antle executive team," said Scott Grabau, President & Chief Executive Officer at Tanimura & Antle. "Her experience in talent acquisition, HR management, compensation planning and knowledge of the agriculture industry, will add to our existing experience and makes her the perfect fit for this role as we continue to expand our operations and invest in our systems. We are confident that Nora will help us maintain a workplace culture that fosters our commitment to Quality, Service and Innovation."
In her previous role at Dole Fresh Vegetables, Cortez led the company's human resources team, overseeing talent acquisition, compensation and benefits, employee relations, and talent development. Before that, she held various human resources leadership positions at other companies, including E.S. Kluft & Company, Index Fresh, Inc. and TST, Inc.
As Chief Human Resource Officer at Tanimura & Antle, Cortez will be responsible for leading the human resources department and developing talent strategies that align with the Company's mission and goals. She will also play a key role in fostering and promoting Company culture and engagement throughout the organization's operating locations, including California, Arizona and Tennessee.
"I am thrilled to join Tanimura & Antle as Chief Human Resource Officer and to work alongside such a talented and dedicated team," said Cortez. "I am excited to bring my experience on board to help develop and implement strategies that will attract, retain, and develop skilled employees, while fostering the Company's already outstanding culture. I look forward to contributing to the industry's leading grower-shipper of premium fresh produce."
Cortez holds a Bachelor of Science degree in Business Administration with a concentration in Management and Human Resources from California State University, Pomona.