Tanimura & Antle Adds Additional Sales Team Talent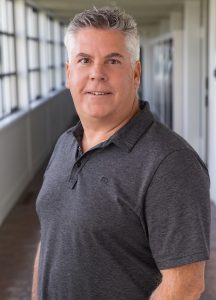 SALINAS, Ca. Tuesday, July 18th – Tanimura & Antle, Salinas Valley grower-shipper of premium fresh produce, is pleased to announce the expansion of their Sales Department with the appointment of two new experienced Senior Account Managers: Todd Rainey and Jimmy Garcia. These additions further bolster the company's sales capabilities and align with its commitment to fostering a culture of innovation.
"As we strive to cultivate new business opportunities and grow within our existing customer base, it is crucial for us to maintain a team of skilled sales professionals who not only excel in their roles but also embody our Company culture," stated Brian Antle, Executive Vice President of Sales. "Jimmy and Todd are exceptional additions to our already talented sales team, and I am thrilled about the future of our Sales Department with them on board."
With nearly 30 years of experience in the produce industry, Rainey brings a wealth of expertise to his new role. Previously, he held various positions at prominent companies such as Custom Produce, Sysco, River Ranch, and Taylor Farms. Rainey will join Tanimura & Antle's foodservice sales team, leveraging his extensive background in foodservice operations to provide invaluable insights and enhanced coverage for the company's esteemed foodservice customers.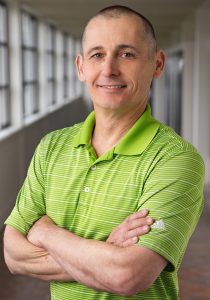 "I am extremely honored and excited for the opportunity to join the Tanimura & Antle sales team. It is very humbling to become part of a Company with such a great culture and impactful history on our industry," said Rainey. "I look forward to collaborating with an incredible group of individuals and representing this dynamic organization, its family and company legacy, and the legendary Tanimura & Antle brand."
Garcia, who spent 19 years as a District Sales Manager at Dole Fresh Vegetables, brings extensive experience to his new role. Prior to joining Dole, Garcia held positions at US Foodservice and Markon. Joining Tanimura & Antle's open market sales team, he will leverage his deep industry knowledge to explore new business opportunities for the company's premium fresh produce, both within its existing customer base and beyond.
"I started my career as an inspector in the produce industry on the other side of the desk; I always knew when I was walking a Tanimura & Antle field. I'm proud to start the next chapter of my career selling the premium quality products that I walked fields for years ago," said Garcia. "Tanimura & Antle's reputation speaks for itself, and I am excited about the limitless possibilities that lie ahead."