Cody Ramsey Joins Tanimura & Antle as Director of Sales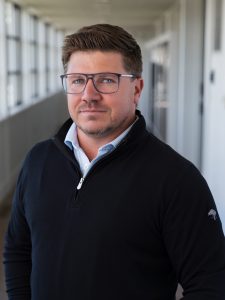 SALINAS, Ca. (Monday, August 14th) – Tanimura & Antle, a leading produce company renowned for its commitment to quality, service and innovation, announced today the addition of Cody Ramsey as their new Director of Sales. Ramsey brings a wealth of experience and expertise to his new role, positioning Tanimura & Antle for continued growth and success in the highly competitive produce industry.
As Director of Sales, Ramsey will be responsible for overseeing the Company's open market sales team and will work to expand Tanimura & Antle's sales strategies and initiatives. Drawing on his extensive background in sales, Ramsey will spearhead efforts to build and maintain strong partnerships with existing and new customers while identifying new market opportunities to drive the Company forward.
"We're very excited to welcome Cody to our Tanimura & Antle family," said Brian Antle, Executive Vice President of Sales at Tanimura & Antle. "His track record of sales growth, overall genuine personality and his passion for the produce industry align perfectly with our Company's culture, values and vision. We have full confidence that his leadership will only further enhance our existing talented sales team and the exceptional service we offer to our valued customers."
Prior to joining Tanimura & Antle, Ramsey held a variety of sales roles over a 14-year span at Mann Packing, such as Director of Foodservice Sales.  Most recently, Ramsey served as Sales & Marketing Manager at D'Arrigo of California. His extensive background in the produce sector, coupled with his strong leadership skills, make him a valuable addition to the Company's sales leadership team.
"I am thrilled to be joining Tanimura & Antle, a Company that is distinguished by its innovation and dedication to delivering top quality produce to customers around the nation," said Ramsey. "I look forward to collaborating with the talented team here and contributing to the growth and success of the company in the years to come."
Tanimura & Antle is confident that Ramsey's role as Director of Sales will not only reinforce its position as a market leader but also strengthen the Company's ability to meet the evolving demands of the industry at large.